The Future of the KC Group
Saturday 21st October 2023 at 11am
at the Moorfields Education Hub, 1st Floor, 15 Ebenezer Street N1 7NG (the hub is opposite the main hospital – cross City Road and go up Provost Street to the next corner and the Hub is facing you on the left)
We need your help!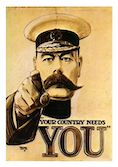 Do join us for this important discussion about the future of the KC Group. We believe that we have reached a watershed moment and have to take stock and decide where we go from here.
We have achieved a lot over the past 30 years and we want to continue that trajectory.
The Background
The first meetings of the KC Group were in 1991 and five years later we became a national charity. In the decades since then, we have provided information and support to thousands of people with KC through our helpline, online forum, website, newsletters, members' meetings and conferences. We have supported research into KC and campaigned for better access to treatment, especially the supply of corneal tissue for transplants and for CXL (crosslinking). We have developed good relationships with ophthalmologists and optometrists who give generously of their time to speak at meetings and conferences, but also benefit from hearing the views and experiences of patients. So we have a lot to be proud of, especially as we have achieved all this without any paid staff, with all the work being done by a committee made up of trustees who all either have the condition themselves or have a close family member with KC.
But the committee is ageing and getting tired! If the charity is to continue, we desperately need new people to come forward who could contribute some time, energy and fresh ideas. Do you have KC or do you have a family member with KC? Are you a health professional who could contribute your knowledge and contacts to taking the charity forward? We used to think that, with the Internet and with a treatment to stop KC progressing, the need for the KC Group would decrease. But new, exciting developments such as the potential role of AI in early diagnosis of KC and bio-engineering producing potential new ways of treating KC mean that spreading information is even more important. And the need for support also doesn't get any less, as more and more people are diagnosed with KC and our existing members encounter new issues as they get older.
There is a serious risk to the continued existence of the charity. We are looking at a number of options, including recruiting trustees who have no connection with KC and the possibility of a part-time employee to do some of the work. But if you care about KC and value what we do, please consider if you could get involved. Come to our meeting in October and tell us what you value about the KC Group (and what we should do better!) and what you think are the most important things we should be doing in the future. Or e-mail or ring us with your ideas and with any offers of help.