Just to continue the theme, below is a picture my daughter and I took in January using her Christmas treat in the form of a 4.5 inch Newtonian telescope she saved for. The faint blue disc is moonlight refelcting off the lens as we had to balance the xamera exposure so Mars wasnt obscured. Not helped by knocking the magnification down to get both objects in shot. In my RGP wearing days, this wouldn't have been possible because of the distortions I used to get whenever I looked through anything like a telescope, microscope or even binoculars.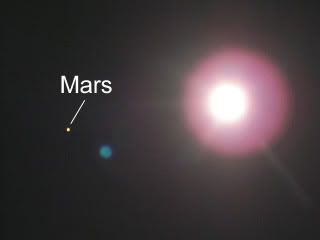 On the motoring theme the RS3100 came out of the garage for the first time since mid-November.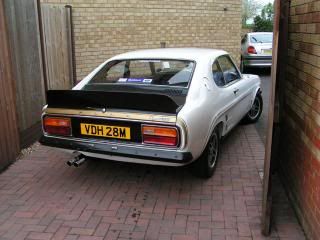 Unfortunatly yhe wet spots in the lower center of the picture are the first signs of the hose from the heater to water pump failing. At least happening just as the engine was getting to temperature means no damage, just need to find a new pipe which just happens to be the rarest of the set. ho Hum, joys of classic motoring, the part that failed was 36 years old after all.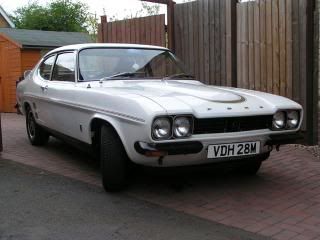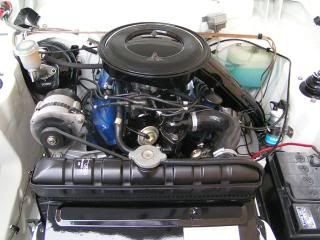 Better renew the tax disc before venturing forth on the roads, back in the early 70's you could buy a car with 4 months tax on it, this is the one that came with the car when it was first registered!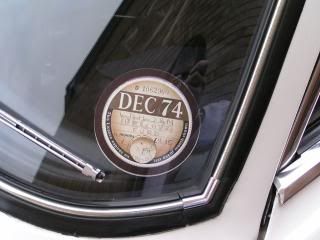 The dealer sticker is a reproduction.

Hopefully I'll be able to make the first show at the Cotswolds Wildlife Park for 23rd May.